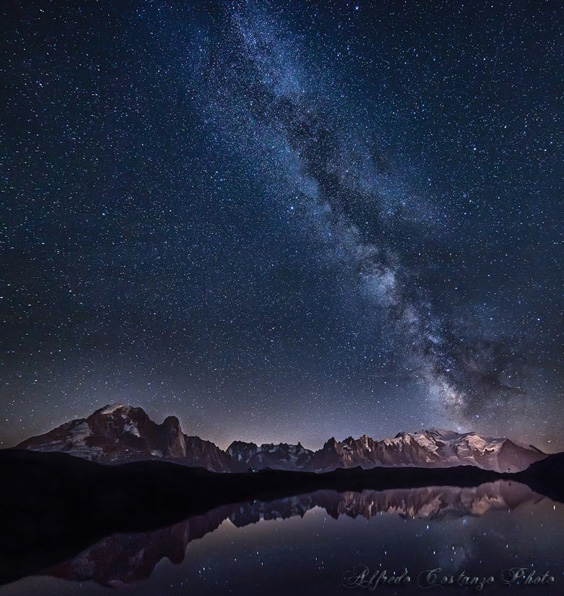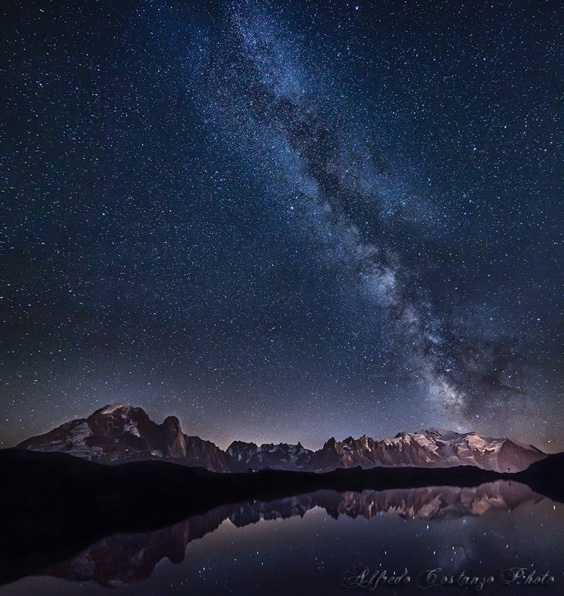 "It was a clear and warm night in Lac de Chésery.
In its waters reflected one of the most spectacular
views in the Alps the Mt. Blanc massif group.
Most of the peaks of the Mt. Blanc massif are well above
4000 m. The huge peak to the left is L'Aiguille Verte 4122 m
followed by the distant chain of Les Grandes Jorasses 4200 m
and European Alps highest peak Mt. Blanc itself 4810m.
Imagine seeing all this with the Milky Way atop the Mt. Blanc"!
Copyright : Alfredo Costanzo