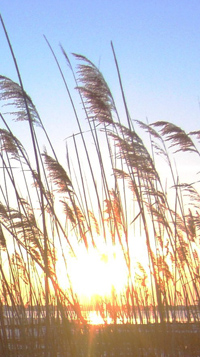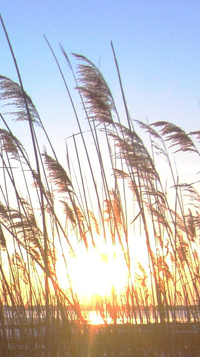 But then there comes that moment rare
When, for no cause that I can find,
The little voices of the air
Sound above all the sea and wind.
The sea and wind do then obey
And sighing, sighing double notes
Of double basses, content to play
A droning chord for the little throats—
The little throats that sing and rise
Up into the light with lovely ease
And a kind of magical, sweet surprise
To hear and know themselves for these—
For these little voices: the bee, the fly,
The leaf that taps, the pod that breaks,
The breeze on the grass-tops bending by,
The shrill quick sound that the insect makes.
About Katherine Mansfield:

Even before she died at the age of thirty-four Katherine Mansfield had achieved a reputation as one of the most talented writers of the modern short story in English. From 1910 publications in periodicals like the New Age through the five volumes of stories published before her death, Mansfield was recognized as innovative, accessible, and psychologically acute, one of the pioneers of the avant-garde in the creation of the short story. Her language was clear and precise; her emotion and reaction to experience carefully distilled and resonant... Learn more about Katherine Mansfield.